Submitted by Matthew Mitchell on Wed, 19/02/2014 - 5:28pm
There are several reasons why we may need a new constitution.  One is to overcome the problems of Governments signing away sovereign rights through treaties - for example through Investor-State Dispute Settlement systems such as in the Trans-Pacific Partnership (TPP) or the Australia-Korea FTA.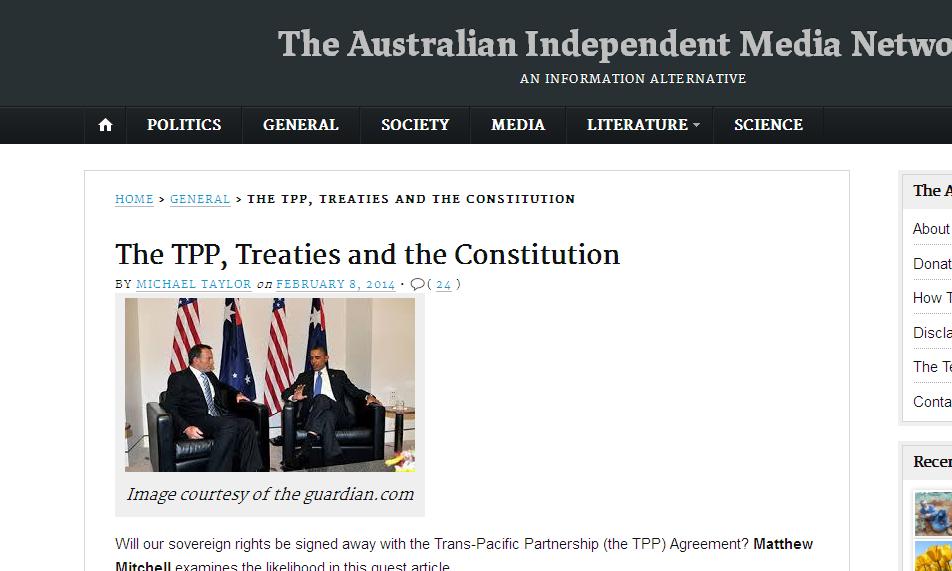 This is an issue I discuss here: The TPP, Treaties and the Constitution.