Submitted by Steve Irons on Mon, 24/03/2014 - 12:20pm
Background to the concept of race
The context
The word 'race' is an unusual word and needs to be understood in its particular historical context.
The word came into common usage during a period in which two important changes were occurring: the first is a period of 'colonialism' and 'colonisation'[1], where technologically advanced European countries were seeking to dominate and benefit from their control over less advanced countries; the second (which was happening around same time) was an extended period of scientific debate and investigation into the origins of life on earth, which culminated in the 19th century in the theory of the evolution of the species.
Evolution
During the period of debate among scientists about the possibility that life, rather than being the result of some sort of grand design, could simply have 'evolved' from a series of accidental changes occurring to particular 'species' being continually tested and challenged by the need for those species to fight for their existence in a harsh world where only the fittest survive, some quasi-scientists associated with the colonisers promoted the concept that the human species was also broken up into a series of 'sub-species' which came to be known as 'races'.
Colonialism
For the colonisers this notion of 'race' was very useful because it provided justification for the domination of one group of people or nation over another and it soon entered into languages, as a natural way for people to view the colonised peoples.
Scientific rejection of the sub-species
However, it did not take long for the notion of 'race' to be completely discredited, scientifically.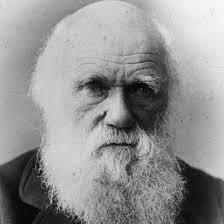 http://www.biography.com/people/charles-darwin-9266433
As early as the 1830s, Charles Darwin, in his study of the finches of the Galápagos Islands, proved the existence of these sub-species, but also proved that a 'sub-species' was nothing like the 'races' being proposed by the quasi-scientists for the human species. Even then, it was obvious to the scientists of the day that the human species had no sub-species at all, was completely uniform as a species, and was one of the most uniform species of any species on earth, proving that there must have been considerable interaction between humans over the millions of years of their development as a species. Although differing somewhat in appearance, these differences were minor and superficial and genetically meaningless and mainly social and cultural in origin.
This might have been the end of the matter. But 'race' had other (social and political) reasons to be employed, and remains with us to the present day.
The purpose of racial distinctions
But does all this really matter, anyway? Why do we have to be so scientific about things? Why can't we just agree on what we mean when we classify people into races?
It matters a great deal. The concept of 'race' is not just an easy short-hand way of describing how society works. The key function of the concept of 'race' has always been the attempt by one group of humans to dominate another. By dividing up the world in this manner, there is an attempt to brand one race as 'superior' and another as 'inferior', thereby providing some legitimacy to political and social processes that would otherwise be seen as completely unethical.
Colonisation provides an excellent example, but is not the only context for considering the risks to humanity of 'race' and racism.
Colonisation largely meant the 'racially superior' stealing the resources and wealth of the 'racially inferior' and destroying their 'inferior' social, religious, historical and cultural infrastructure and replacing it with more 'superior', more sophisticated, more modern, more progressive ideas and structures. Once you embark on this process, the concept of 'racial inferiority' leads almost naturally to the notion that certain human lives on the planet are of little worth or value, and from there it is a small step to genocide (see below).
Modern uses of race - 1960s-70s
In modern times, during a period of heightened awareness promoted by the colonisation of poorer countries by richer countries, 'race' was far too useful a concept to give up without a fight. Indeed, the notion of 'race' was used politically by powerful proponents in first world countries for more than 100 years after Darwin, and was still vibrant in Britain and the US even as late as the 1960s, when concepts of 'race relations' and 'race riots' and 'racial tolerance' and 'racial purity' dominated the political scene. See, for example, in the United Kingdom, Enoch Powell MP's "Rivers of Blood" speech 1968 on immigration, which led to tens of thousands of middle class voters marching in the street with their British flags alongside far right National Front party suppoters, new nazis, calling for a shipping out of immigrants back to their original country.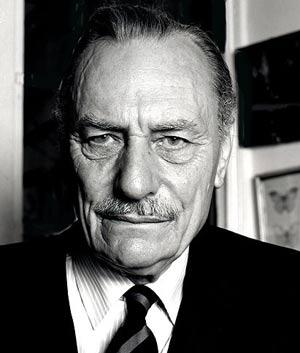 http://www.google.com.au/imgres?imgurl=http://www.biographyonline.net/po...
1967 National Front http://en.wikipedia.org/wiki/National_Front_%28UK%29 which brought out demonstrations by nationalists, and increasing support in the electoral process of racists.
1977 Anti Nazi League http://en.wikipedia.org/wiki/Anti-Nazi_League, demonstrations against the National Front and a fall in electoral support for the National Front.
Early 1980s, emerging British National Party "voluntary resettlement whereby immigrants and their descendants are afforded the opportunity to return to their lands of ethnic origin." http://en.wikipedia.org/wiki/British_National_Party
Australia
Some notes on how we got to the Racial Discrimination Act:
Australia - The ugly head of racism
Recently in Australia racism reared its ugly head with a series of openly racist articles by journalist and blogger Andrew Bolt.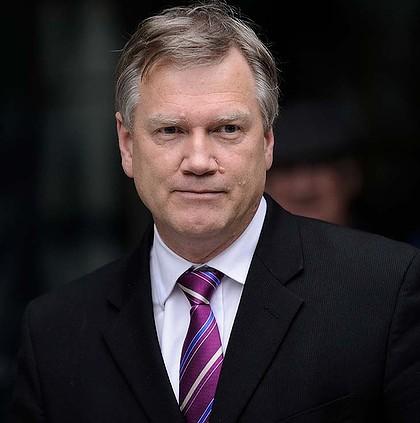 The methods adopted by Bolt are the methods adopted by racists throughout the colonial period, which were highlighted by the Federal Court in their ruling on a matter Between: Pat Eatock and Andrew Bolt and The Herald And Weekly Times before Judge: J Bromberg (See Bromberg's Order dated 28 September 2011 http://www.austlii.edu.au/cgi-bin/sinodisp/au/cases/cth/FCA/2011/1103.ht...). The offenses committed were in a series of articles by Bolt published in the Herald & Weekly Times newspapers and in blog articles on individuals (the Court refers to the individuals held up for criticism and intimidation and ridicule in Bolt's articles, such as Cole, Sax, Winch, Behrendt, Heiss, Eatock, Clarke, O'Donoghue, Wayne and Graham Atkinson, Browning) who Bolt said should not be accepted as true 'Aborigines' (See Notes below) because of the colour of their skin and who were walking away from the benefits of true assimilation and only calling themselves 'Aborigines' in order to gain advantage from the state in the form of positions and/or hand-outs, etc.
READ the Federal Court findings which are detailed but easy to read and give a fine evaluation of Bolt's methods and intent.
The methods employed by Bolt included
presenting opinion as facts in a manner that an ordinary reader would find it difficult or impossible to know the difference,
presenting as fact the assertion that the individuals he was focussing on had chosen to identify as Aboriginal, that their choices were not genuine and that they were driven by ulterior motives including career and political aspirations,
hiding the true facts because they did not support his case,
presenting as 'fact' statements that were in fact 'non-factual', 'not-true', 'factually-wrong', 'erroneous', 'untrue', 'derisory', 'suggestive', 'racist' and 'trivial' (which I will refer to as 'lies', but if you want to know what I mean by 'lies', see the detail of the Federal Court ruling).
The Court identified the main purpose of the articles as being to address the race, ethnicity and colour (as an indicator of "race or racial attribute") of those people [s.318] with a view to "convey(ing) a message about" that topic including that "the people concerned are not sufficiently of Aboriginal race, colour or ethnicity." [ibid.] Hon. Bromberg concluded that "
In my view, even outside of political discourse, freedom of expression is not merely a freedom to speak inoffensively:[...]. But there are areas of discourse where incivility is less acceptable, including because it is more damaging to social harmony.[...]
[...] freedom of speech is not limited to expression which is polite or inoffensive. However, the minimisation of harm [...] of involves a restraint upon unnecessarily inflammatory and provocative language and gratuitous insults. [...]
[...] the language utilised in the Newspaper Articles was inflammatory and provocative. The use of mockery and derision was extensive. The tone was often cynical. There is no doubt that the Newspaper Articles were designed to sting the people in the 'trend' and in particular those identified therein. The language was not simply colourful, as Mr Bolt's counsel described it. It was language chosen by Mr Bolt in writing articles intended to confront those that he accused with "the consequences of their actions" and done with the expectation that they would be both "offended" and "upset" and in the hope that they would be "remorseful" (the words quoted are Mr Bolt's).
[...] the Newspaper Articles contain gratuitous references. The emphasis on colour was gratuitous. [...] the specific and general comments made contributed to the disrespectful [...] and [...] intimidatory effect of the articles.
The extent of mockery and inflammatory language utilised by Mr Bolt to disparage many of the individuals which the Newspaper Articles deal with, far exceeded that which was necessary to make Mr Bolt's point. The treatment of Mr McMillan and Mr Mellor are perhaps the most potent examples. The articles are replete with comments and a derisive tone that have little or no legitimate forensic purpose to the argument propounded and in the context of the values which the RDA seeks to protect are not justified, [...]
[...] the strong language utilised by the Newspaper Articles and the disrespectful manner in which those articles dealt with those identified will have heightened the intimadatory impact of the conduct. I regard that impact as a particularly pernicious aspect of the s 18C conduct in the context of what the RDA seeks to achieve. That young Aboriginal persons or others with vulnerability in relation to their identity, may be apprehensive to identify as Aboriginal or publicly identify as Aboriginal, as a result of witnessing the ferocity of Mr Bolt's attack on the individuals dealt with in the articles, is significant to my conclusion that in writing the articles, Mr Bolt failed to honour the values asserted by the RDA. [...]
Mr Bolt is an experienced journalist. He has high level communication skills. His writing displays a capacity to cleverly craft language to intimate a message. I consider it highly unlikely that in carefully crafting the words utilised by him in the Newspaper Articles, he did not have an understanding of the meaning likely to be conveyed by those words to the ordinary, reasonable reader. I am satisfied that he understood that the Newspaper Articles will have conveyed the imputations which I have found were conveyed to the reasonable ordinary reader. At the very least, I am well satisfied that Mr Bolt understood that at least one meaning conveyed by the Newspaper Articles was that the Aboriginality of the people in the 'trend' was questionable. I need not consider for current purposes, whether Mr Bolt would have appreciated the imputations conveyed to the group members. That might be a relevant and necessary consideration in other cases.
In writing those parts of the Newspaper Articles which conveyed the imputations which I have found were conveyed to the ordinary reader, with the understanding which I attribute to Mr Bolt, I find that Mr Bolt plainly intended to convey a message about the Aboriginal identity of the people he wrote about. In those circumstances I have no doubt that one of the reasons which motivated Mr Bolt was his desire to convey a message about the Aboriginality and thus the race, ethnic origin and colour of the people dealt with by the imputations. I am satisfied that Mr Bolt wrote those parts of the Newspaper Articles which convey the imputations, including because of the race, ethnic and origin and colour of the people who are the subject of them.
I am firmly of the view that a safer and more reliable source for discerning Mr Bolt's true motivation is to be found in the contents of the Newspaper Articles themselves rather than in the evidence that Mr Bolt gave, including the denials made by him as to his motivation.
What Mr Bolt wrote was either written contemporaneously with or proximate to, the formation of Mr Bolt's motivation. Not surprisingly, given the lapse of time, Mr Bolt had some difficulty recalling his thinking processes at the time of writing and at times during his evidence frankly admitted that he was "reconstructing". Additionally, having observed Mr Bolt, I formed the view that he was prone to after-the-fact rationalisations of his conduct. I note in this respect in particular that Mr Bolt's stated motivation for writing the Articles evolved during his cross-examination. I deal with that matter further at [362] and [444]. .[2]
The Court looked at the particular cases of individuals addressed in Bolt's articles, Ms Anita Heiss, Ms Bindi Cole, Mr Geoff Clark, Dr Wayne Atkinson, Mr Graham Atkinson, Professor Larissa Behrendt, Ms Leeanne Enoch, Mr Mark McMillan, and Ms Pat Eatock, and in each case found someone who
is an Aboriginal person within the conventional understanding of that description,
was raised as Aboriginal,
genuinely self-identified as Aboriginal,
has Aboriginal ancestry,
has communal recognition as an Aboriginal person,
did not consciously choose to be Aboriginal,
had not improperly used his/her Aboriginal identity to advance his/her career,
is a person committed to his/her Aboriginal community,
is entitled to regard his/her achievements as well deserved rather than opportunistically obtained, and
who felt offended, humiliated and insulted by the Articles or parts thereof.
What is race?
The Commonwealth Racial Discrimination Act 1975, which defines how people are expected to deal with the concept of race and racial discrimination and vilification in Australia, contains no definition of 'race' or 'racial' or 'racism'.  This should not surprise us, because the word 'race' is meaningless. As we have seen, the concept of a human sub-species was completely discredited by Darwin. This results in the word 'race' having no biological or scientific meaning.[3] This lack of biological or other scientific meaning makes the concept of 'race' social in character; the word can be used to mean anything that anyone might want it to mean.
Of course, some writers pushing their own agenda, such as Bolt, have tried to retain the quasi-scientific status of 'race' by latching on to it some notion of the physical. People who try to promote the concept of race do so by choosing arbitrary distinctions, such as basing human grouping upon certain human physical differences, such as skin colour, while ignoring all the human physical similarities, such as size, weight, height, foot size or human abilities such as athletic prowess, intelligence, creativity or achievement. This arbitrariness should not surprise us, either: Since the species of human is so uniform, these distinctions can only be arbitrary.
The Federal Court ruling.
"The manner in which Aboriginal people have identified, and have been identified, by others since the British settlement of Australia is a background matter of some significance ..." s.167 .[4] 
The Federal Court stated that
"The Australian Law Reform Commission's 2003 Report on the Protection of Human Genetic Information considered whether a biological basis for the identification of a race was justifiable. It noted (at [36.41]) that one of the outcomes of the Human Genome Project and other scientific research is "that there is no meaningful genetic or biological basis for the concept of 'race'". Human beings are 99.9 per cent genetically identical. Some 95 per cent of human genetic variation occurs within racial groups whereas, on average, a genetic variation of five per cent occurs between racial groups. The ALRC observed at [36.42] that: It is now well-accepted among medical scientists, anthropologists and other students of humanity that 'race' and 'ethnicity' are social, cultural and political constructs, rather than matters of scientific 'fact'." [s.168].[5]
Is Bolt a 'racist'?
If 'racism' is offensive conduct under the Act, and a 'racist' is a person who knowingly, wilfully (18D) and without due cause (18C) commits the offense, then Bolt is a racist. The Court applied the following test:
Section 18D assumes the existence of offensive conduct. That is, conduct which satisfies the elements of s 18C and that would be unlawful if not exempted by s 18D. Section 18D asks whether the offensive conduct (conduct that meets the requirements of s 18C) was done reasonably and in good faith in the pursuit of the activities identified in s 18D(a), (b) or  (c).
There are two activities identified in s 18D(c). They are the making or publishing of a fair and accurate report and the making or publishing of a fair comment. The report or comment must concern an event or matter of public interest. Mr Bolt and HWT rely upon s 18D(c)(ii). The question raised here is whether the conduct which I have found meets the requirements for a contravention of s 18C ("the s 18C conduct") was done reasonably and in good faith in the pursuit of the making of a fair comment.
At common law, fair comment exists as a defence to a defamatory comment in order to facilitate freedom of expression on matters of public interest. ... The fair comment defence at common law extends to protect opinions, even those that reasonable people would consider to be abhorrent. [...] "fair" does not mean objectively reasonable.
Like all good things, freedom of expression has its limits and that is also recognised by the common law defence of fair comment. Those limits are there to ensure that freedom of expression is not abused.[6]
The Abbott government's intention to repeal 18C
The Abbott government seems intent on repealing 18C, in an attempt to give racists like Bolt "freedom of speech", even though the reason why he lost in the Federal Court was not that his articles were offensive but because his articles failed fundamental principles established by common law. Attorney-General George Brandis can be seen in the Senate today telling his electorate:
"Mr, President, people do have a right to be bigots, you know! In a free country people do have a right to say things that other people find offensive, or insulting, or bigotted!",
[Note by SI: even though the Federal Court had properly and keenly embarked on an evaluation of Bolt's articles, in an attempt to assign an 18D exemption based on his right to be a bigot. They openly applied this right, and Bolt's articles came up wanting. The Court could not give exemption. It was not his 'bigotry' but his 'racism', his lying and his failure to properly present his case and allow his readers to evaluate his case and come up with their own conclusion, his presenting his opinions as facts, his failure to provide the true facts because they would not help his case, and his providing falsehoods as facts, which led to his losing in the Federal Court.]
[George Brandis goes on:] "Nevertheless, Senator Peris, may I point out to you, that s.18C in its current form does not prohibit racial vilification;"
[Note by SI: Then why he wants to get rid of it, he does not say]
[George Brandis goes on:] "Senator Wong interjects, yes George (she says), you go out there and defend the right to be bigotted (sic.), well, you know Senator Wong, I think a lot of the things I have heard you say in this chamber over the years are to my way of thinking extraordinarily bigotted and extraordinarily ignorant but I would defend your right to say them; that is what freedom of speech means!"
[The Prime Minister answers Plibersek with the same failure to address the issues of 18C and 18D's present success in currently providing exemption in order to preserve the freedom of speech] "Well Madam Speaker of course this government is determined to try to ensure that Australia remains a free and fair and tolerant society, where bigotry and racism have no place; of course; of course; but we also want this country to be a country in which freedom of speech can be enjoyed [...] and sometimes freedom of speech will be speech that upsets people, which offends people. It is in the nature of free speech that sometimes some people will not like it; it is in the nature of free speech that sometimes some people won't like it; MS, I don't like what Members opposite have to say, quite a lot, but I fully defend their right to say it."
Listen to Brandis & Abbott on video & Read more: http://www.smh.com.au/federal-politics/political-news/attorneygeneral-george-brandis-people-do-have-a-right-to-be-bigots-20140324-35dj3.html#ixzz2wrxRLPVw
What's wrong with Abbott's position?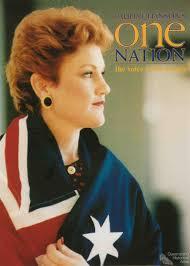 The days of Pauline Hanson as independent federal MP 1996-1998 and as leader of One Nation 1997-2003 proved that racism is widespread in Australia and a politician focussing on anti-immigration policies and anti-Aboriginal policies can whip up considerable support for a far-right agenda. Her success in the Queensland state election returning 11 members in 1998 rang the warning bells across the political divide, and she had strong support in other states, which were proven by thousands coming out to greet her in her travels around Australia. The LNP under Howard saw her as a real threat and took on an active campaign led by Abbott to discredit her and wipe her off the face of the Australian "two-party preferred" political landscape. Howard stole many of her policies in an attempt to get back LNP voters that she had stolen from him. Many of the policies she promoted have been adopted by both parties in one form or another. The getting rid of ATSIC and the Intervention in the north, for example, supported by both main parties, both started with her. The comments in the parliament today about the "right to be a bigot" come directly from Hanson's mouth, following her maiden speech, when she said (following Howard's refusal to censure her racism and bigotry) that "Australians are now free to discuss issues without fear of being branded as a bigot or racist!"
http://en.wikipedia.org/wiki/Pauline_Hanson
http://www.smh.com.au/articles/2003/08/22/1061529336096.html
http://www.api-network.com/main/index.php?apply=scholars&webpage=default...
Abbott has revealed today in Parliament the real meaning of his promised support for Aboriginal and Torres Strait Islander peoples. Racism will become a new norm under Abbott and he may well receive widespread support for it, as Hanson did. For Abbott the real issues are political survival and nothing else.
Of course, the impact of the removal of 18C is not clear. There is no guarantee that, by just getting rid of 18C, racists like Bolt will fare any better in a court of law. This is because 18D and 18C have had influence on common law provisions and many of the references made in evaluating his racist articles in the Federal Court were common law references and not particular to the Act. We have to assume, though, that this is just wishful thinking on my part; that he will be given a freedom to vilify that would have been un-supported under 18C. And we should decide on our need to oppose this action by the Abbott government according to that assumption.
But for me, the real danger can be seen in the Enoch Powell days in the UK. Powell's rantings in the House of Commons might not have made him any friends in the Conservative Party but, like Hanson, his racism and bigotry led to the emergence of an active far right, promoting violent interaction with an immigrant population and mainstreaming racism by middle class nationalists and working class nazis, that have continued in Britain to this day. In Australia, even though it is very early days in the Abbott government, racists have already taken heart by the rantings of Brandis and Abbott on so-called "freedom of speech", and if we are not careful we will be going down the same path as UK in the 70s.
Final point: Connections to genocide
Finally, a philosophical point on the need to address past wrongs.
The connection between colonisation and genocide is not just theoretical, but has real and actual historical resonance: Historians describe periods of 'slavery', where millions had their humanity reduced to a product to be sold on the market and periods of 'complete genocide', where millions were seen to stand in the way of progress and needed to be eliminated. There are many examples: in South America and the Caribbean, for example, in the 17th and 18th centuries all members of the previous society were completely eliminated from the new society by the colonisers, to be replaced by outposts of the colonial homeland in the case of South America, or to be replaced by slaves in the case of the Caribbean. In other cases this genocide wasn't as 'total' but when historians investigated the setting up of other new colonies they found a 'virtual genocide', such as in the United States or Australia, where the land was seen as 'virgin' (in the US) or 'uninhabited' (in Australia) and so the huge numbers of the old society that were killed by the colonisers went almost unnoticed by the new society and those that survived this genocide were to be 'assimilated' into the new society in a way that showed no respect for their past social attributes and/or cultural achievements.
But isn't all this a thing of the past? Isn't colonisation all over now? Haven't we moved on?
Even today the concept of 'race' is still used to justify huge acts of genocide. As recent as 1994, in Rwanda, 800,000 people were massacred because of their 'racial inferiority'. This was not an act of a coloniser, but an attempt by one group of to gain control over society at the expense of another; the concept of 'race' provided some sort of perverse ethical justification. It is interesting to note that the difference between how the first world dealt with these 800,000 deaths, compared to the 3,030 deaths that came to be known as the '9/11 deaths' in the US in 2002, proves that 'race' still plays a huge part in the thinking of the first world, as well. The home website of the Institute for Cultural Diplomacy (ICD) shows 23 recent or current ACTS OF GENOCIDE COMMITTED SINCE THE ADOPTION OF THE CONVENTION ON THE PREVENTION AND PUNISHMENT OF THE CRIME OF GENOCIDE IN 1951 http://www.ipahp.org/index.php?en_acts-of-genocide. Australia is at the top of the list! Nothing has happened since Darwin to indicate that genocide will not continue to happen or that 'race' will not continue to provide the only possible justification for these otherwise ethically unjustifiable atrocities.
-Steve Irons 24 March, 2014
Notes to assist in a discussion about Racism
abbo = a racist term still found in swear words & words of abuse in Australian culture
aboriginal = original or first people; in the colonial context, aboriginal populations were mistreated and subjected to genocide (some being eliminated completely), in order to gain access to the land and existing resources and to gain control over and marginalise or eliminate existing indigenous societies; aboriginal therefore can refer to indigenous populations in Canada, the US, the West Indies, the Americas, Africa, anywhere where original societies or first people were marginalised and replaced by a new ruling elite, bringing their own working class (or in the case of certain parts of the US and the West Indies their slaves) with them, and is not restricted to the 'Aboriginals' in Australia; aboriginal populations have special rights because of their place and position in society before the colonial period and their mistreatment under colonialism.
Aboriginal = a recent defiant and proud adoption by Australian indigenous groups of a name that was assigned to them by a colonial ruling elite (a meaning that continued in Australia until the 1960s/1970s); adopting and providing new meaning to a name that had been used to justify marginalisation and acts of genocide against their peoples. It is said that this is in a process of change at present.
Aborigines
= Australian original/first people; the name given to the existing indigenous populations by a colonial ruling elite keen to subject them to genocide in order to gain access to the land and existing resources and to gain control over and to marginalise and/or eliminate completely the existing indigenous population. The reason why this was necessary is because to call the indigenous people 'Australian' would be to recognise from the outset certain rights that we have come to understand today as inalienable rights of indigenous populations and the colonialists as the 'interlopers'. To call them "the Aborigines" was to assign them a place in the history of Australia in which they were already seen as a 'past' from which colonial societies had already developed. The 'original' and the 'new'. Acts against the 'Aborigines', now recognised as classic acts of genocide, were acceptable because this elimination was already written into this concept of the 'past' being promoted by colonial governments. See Paul Keating's speech at Redfern
http://www.youtube.com/watch?v=hhqAFLud228&feature=player_embedded#;
See Kevin Rudd's "I'm Sorry" speech
https://www.youtube.com/watch?v=xiLnsFyAVqE
race discrimination = racial discrimination
racial discrimination = differences in treatment on the basis of characteristics which may be classified as racial, including skin colour, cultural heritage, and religion; Racial Discrimination Act 1975 makes racial discrimination unlawful in Australia
racial vilification = racial discrimination at work leading to particular forms of mistreatment of (an) individual(s) that is against the Racial Discrimination Act 1975 and actionable by the employee and/or union
racism = organised political campaign in society against victims suffering generally from racial discrimination to have them treated differently, to forbid their entry, to have them expelled, etc. and generally increase discrimination and racial vilification
racist term = terms that have played an important part in long term, systemic racism and have become embedded in racist culture: For example part-Aboriginal, coloured
crime against humanity = (as per Rome Statute of the International Criminal Court) acts when committed as part of a widespread or systematic attack directed against any civilian population, with knowledge of the attack: (a) Murder; (b) Extermination; (c) Enslavement; (d) Deportation or forcible transfer of population; (e) Imprisonment or other severe deprivation of physical liberty in violation of fundamental rules of international law; (f) Torture; (g) Rape, sexual slavery, enforced prostitution, forced pregnancy, enforced sterilisation, or any other form of sexual violence of comparable gravity; (h) Persecution against any identifiable group or collectivity on political, racial, national, ethnic, cultural, religious, gender as defined in paragraph 3, or other grounds that are universally recognised as impermissible under international law, in connection with any act referred to in this paragraph or any crime within the jurisdiction of the Court; (i) Enforced disappearance of persons; (j) The crime of apartheid; (k) Other inhumane acts of a similar character intentionally causing great suffering, or serious injury to body or to mental or physical health.
genocide = (as per Rome Statute of the International Criminal Court) an act committed with intent to destroy, in whole or in part, a national, ethnical, racial or religious group, as such: (a) Killing members of the group; (b) Causing serious bodily or mental harm to members of the group; (c) Deliberately inflicting on the group conditions of life calculated to bring about its physical destruction in whole or in part; (d) Imposing measures intended to prevent births within the group; (e) Forcibly transferring children of the group to another group.
ethnic cleansing = a crime against humanity; a particular deportation or forcible transfer of population; the planned deliberate removal, by force or intimidation, from a specific territory of all persons perceived by the oppressor as being members of a particular ethnic group in order to render that area ethnically homogeneous; may be conducted at the same time as genocide
blind eye, (turn a) = Blind eye' can affect the country as a whole: No serious attempt has been made to describe the treatment of indigenous peoples in Australia by both State and Federal governments both in the past and the present as genocide even though if the same treatment occurred in a 'third world' country it would be. This is because to admit that it is would be to accept that current and previous malpractices in relation to indigenous populations are a crime against humanity with disastrous consequences for current and previous governments/territory administrators. Many now understand that it is, but we say nothing. While the PM now has said "I'm sorry!" in relation to the "removal of children" by previous governments (a classic act performed in genocide), as to a proper dealing with past and present treatment of indigenous populations as 'genocide', everyone turns a 'blind eye'. And 'blind eye' can affect the world as a whole: No serious attempt has been made to describe the dropping of atomic bombs on civilian populations by the US in 1945 as a war crime, even though if some rogue state performed the same malpractice today it would be, because to admit that it is would have disastrous consequences not just for those involved at the time, but also for the current US administration, with whom we seek to have an important and lasting friendship. If the UN were called upon to evaluate the US decision to bomb Hiroshima and Nagasaki against the Rome Statute of the International Criminal Court they would have no choice but to admit that it was a serious war crime. Therefore, to maintain important ties with the most important country in the world, almost all other nations, including the nation upon which the war crime was perpetrated, prefer to turn a 'blind eye' and, as a result, the UN has never been asked to consider it. While everyone recognises that the event occurred, and that it was somehow wrong, no-one ever speaks of it as a 'war crime'. The main reason for treating genocide, war crimes, and crimes against humanity differently is the personalising of the crime by the UN and their failure to recognise a statutory limitation, meaning that it is going to impact enormously on current administrations, charges may be laid and past and present officials taken to The Hague, and serious reparations will need to be paid.
Indigenous = officially (by associations & NGOs) recognised as a member of Aboriginal & Torres Strait Islander populations; in recent decades a racist term 'indigenous to' has been turned into a term of inclusion and identity and it is being used world-wide as a generic term that includes similar populations across the world
right = a right held by an individual or a group in society is an existing, unquestionable, recognised obligation on 'others' in society to act in a particular manner in relation to that individual or group, without question. The 'right' is a short-hand way of defining a 'general obligation' on the part of 'others'. If a person has a right to be heard then 'others' have an obligation to shut up and listen. If all have the right to association, then all 'others' have an obligation to respect that right and not interfere with an individual's association. There is a generality to a right which implies that it is related to the membership of a group whether or not in this instance it applies to an individual or a group or to the whole of society. A court may be called upon from time to time to guarantee an individual's right and impose the obligation on 'others' and punish them if they fail to satisfy the obligation implied by the right but a right is different to a legal obligation imposed by a court in relation to a claim. Though some rights are said to be inalienable and some alienable, it is generally true to say that if a right loses general recognition and support in society, it will cease to be a right and will become an onerous obligation imposed on 'others' by political power, legal authority or physical duress. A right generally exists regardless of such an event, although rights may change over time and such events may over time impact on the rights of particular groups in society, during periods of change. See human rights. In this list we have separated human rights into five basic types: employment rights, educational rights, community rights, familial rights, and political rights. Our assumption is that the issue of rights is not philosophically difficult; it has been known for centuries what the basic human rights are; our problem is the political will to make them fundamental to society; it may be difficult to philosophically prove these human rights to be inalienable but it matters little, because if you simply assume that they are and get these right, many ethical considerations that every nation on earth faces at present will become unnecessary.
---
[1] from the late 17th to the early 19th century,
[2] IN THE FEDERAL COURT OF AUSTRALIA VICTORIA DISTRICT REGISTRY GENERAL DIVISION VID 770 of 2010 BETWEEN: PAT EATOCK Applicant AND: ANDREW BOLT - First Respondent; THE HERALD AND WEEKLY TIMES PTY LTD (ACN 004 113 937) - Second Respondent; JUDGE: BROMBERG J; DATE OF ORDER: 28 SEPTEMBER 2011
[3] The Act implies that the concept of 'race' has some meaning, making it "unlawful to offend, insult, humiliate or intimidate another person or a group of people" because of their "race, colour or national or ethnic origin", (Racial Discrimination Act 1975 (Cth) s.18C) OR e.g. referring to "an act involving a distinction based on, or an act done by reason of, the other person's race, colour, descent or national or ethnic origin" (Act s.9) implying that 'race' and e.g. 'ethnic origin' are somehow at a similar level of meaning, but it does not tell us what that meaning is.
[4] FEDERAL COURT OF AUSTRALIA op cit.
[5] ibid.
[6] ibid.