Submitted by Steve Irons on Fri, 24/01/2014 - 1:42pm
National identity?
Nationalism and national identity tend to be sold (by those in power at the time) as something timeless, something to be honoured because it has been around forever.  So these days on "Australia Day" we hear politicians and key Australians waxing lyrically on an important celebration and a public holiday across Australia that allows us to reflect on the history of Australia, and on the "first fleet" that came into Botany Bay in 1788.
But our knowledge of history is limited and if you asked people at an Australia Day celebration few of them would be able to tell you how long these celebrations have been happening over the last 200 years.
Australia before federation
Australia has only had a constitution since 1901, and so it would have been impossible to have had unified celebrations prior to that date. There was a New South Wales colony, for instance, but "Australia Day" could not be held, because there was no Australia. Prior to 1901, the loose association referred to as "New Holland" was a number of colonies that had their own colonial life, dominated by their local British colonial governor, and their local ruling elite.  Read more http://en.wikipedia.org/wiki/Australia_Day
The governors of the colony represented the King & the British parliament. In these colonies a law was passed by the governor or by a state parliament  (when they had one) and signed by the governor. Any problems between the colonies was sorted out between the governors. If that was not possible it was referred back to the mother country and the British parliament for final ruling.
The date of the 26th of January seems to have some resonance in the 1800s in New South Wales with the governor declaring a holiday for his government workers on "Foundation Day" (which later became "Anniversary Day"), for the foundation of the colony, as early as 1818, but any celebrations that occurred on that date were for the ruling elite. Other colonies, such as those in Melbourne and Adelaide, were not interested in what was happening in New South Wales.
The weak formulation of 'Australia Day'
Even when "Australia" was federated, focus continued to be a colonial affair. Celebrations had become more unified across the various colonies since the 1880s with the declaration of a public holiday called "Anniversary Day" allowing the celebrations to be more public and more working class, but the 26th of January played no part in these celebrations; Anniversary Day occurred on different dates in different states. It wasn't until the mid 1930s that the 26th of January even became an agreed recognised date across the new states, called "Australia Day". But celebrations across the states continued to be state focussed and were not unified until 1988, one hundred years after the British governors started talking about the need for a public anniversary reflecting on British colonial history. And it is only since 1994 that Australia Day has been celebrated across Australia on the actual day.
1988 Australia Day celebrations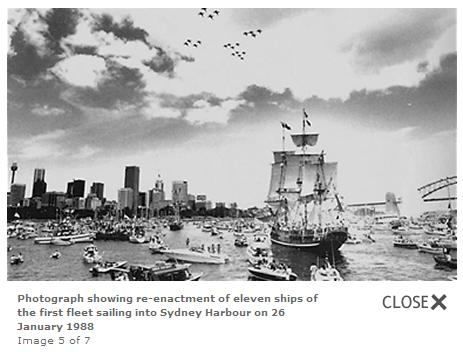 http://www.rba.gov.au/Museum/Displays/1988_onwards_polymer_currency_note...
The big celebration that occurred on 26th January 1988 was sold as a celebration of the first fleet coming into Botany Bay, exactly 200 years earlier.
This was made out to be a celebration of 200 years "as a nation", although nothing could be further from the truth. But it suited the leaders of the various governments, the State governments and the Federal government, because of some changes that had happened 2 years earlier that meant a new beginning was necessary.  
New state powers
I refer of course to the end of the referral of legislation by state governments to the Privy Council in Britain, meaning that the State no longer had the power to over-ride the Commonwealth, and had to find a way to get on with the other states and the federal government if it wanted to pass legislation.  This change to the fundamental operation of the law in Australia was brought about by the passage of Australia Acts in the various States, the Commonwealth, and the UK, on the 7th February 1986. 
Possible celebrations of Australia as independent nation state
This means that one could argue that Australia commenced its life as a truly independent nation state on that date. For example, celebrations could have occurred on 7th February 1987, as the first annual celebration of a "new Australian" nation. But of course such a celebration of the first year would lack the romantic reference to "history" as the justification for "national identity" that was available by selling Australian nationhood as 200 years old. And it might have some negative implications because it might look like to the outsider that we were celebrating finally being rid of the ability of the UK parliament to meddle in the formulation and passage of Australian law; not a good look!
1988 Invasion Day demonstrations
Of course, not everyone was taken in by this sleight of hand. On that day in 1988 Indigenous activists knew that the claim to 200 years "as a nation" was a complete farce. Federal nationhood was 87 years old. Legal independence from Britain was 2 years old. The declaration of Australia as an independent nation had yet to happen. Recognition in Australia of Australia Day as an important day was 52 years old. And the unified celebration of Australia Day across Australia as a sovereign nation was just commencing.
If anything could be recognised as 200 years old it was the impact of colonial and post-colonial development on the 'Indigenous language, social or nation groups' that were living on the continent at the time of settlement in 1788, and had been there for tens of thousands of years before settlement.
What needed to be reflected upon on such a day, they said, was an attempt to wipe out these 'Indigenous language, social or nation groups' in the name of a small number of new colonies across the continent up to 1901, and then in the name of a federal nation state after 1901.  They led a large demonstration (called "Invasion Day"). It seemed to me that they had an important point.
As Robin Tennant-Wood said in Conversation this year: "Australia Day has always been problematic as a national day of celebration. The "Est 1788" line only serves to emphasise this point. Apart from being offensive to indigenous Australians, it is, quite simply, historically incorrect."
http://theconversation.com/australia-day-nationalism-walks-in-the-footst...

An excellent read on "Australia Day - Invasion Day" can be found at http://www.creativespirits.info/aboriginalculture/history/australia-day-...
"Most Australians celebrate Australia Day as the day Australia was founded.  In contrast, Aboriginal people mourn their history and call it 'Invasion Day'."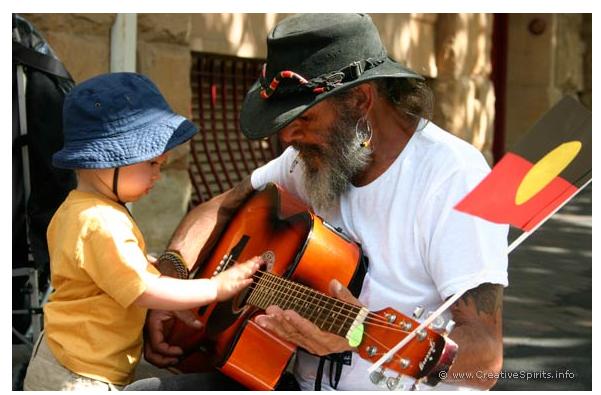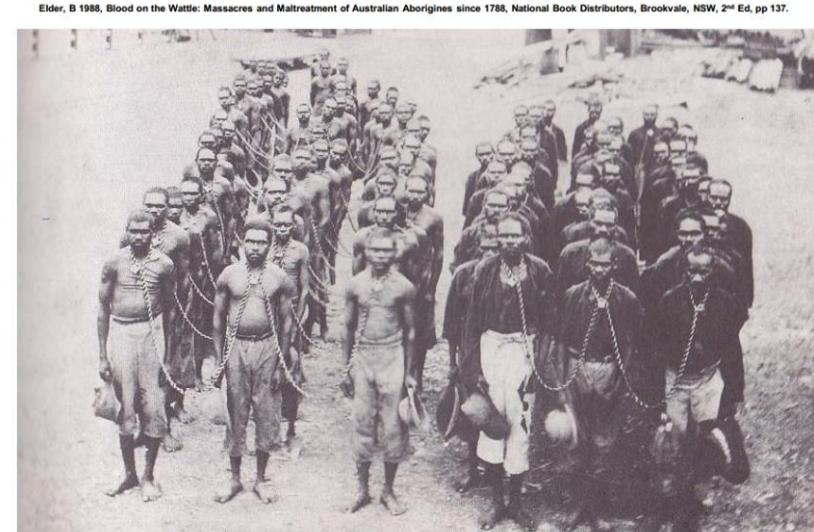 https://www.facebook.com/26thJanuaryINVASIONdayAustralia
Unresolved
Since then, little has been done to resolve the dissonance in relation to the 26th January.  Key government players use "Australia Day" celebrations under the guise of the "history of the nation" as a tool for furthering their own agenda. Few of us know enough about history to know that we are being taken for a ride.
Indigenous groups use "Invasion Day" as a moment of reflection on a sorry history of human rights abuses which under such banners as the Northern Territory Intervention continues to this day.
Further reading: Pilger's film Utopia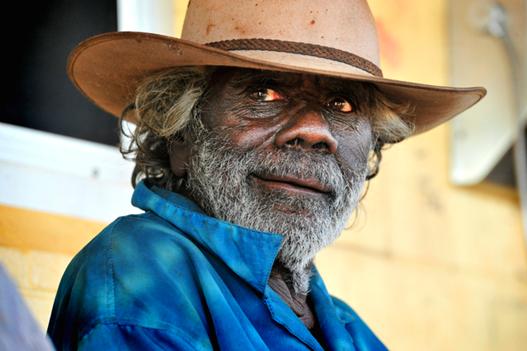 Read about it here: http://theconversation.com/review-pilgers-utopia-shows-us-aboriginal-aus...
http://johnpilger.com/videos/utopia-trailer